Private Banking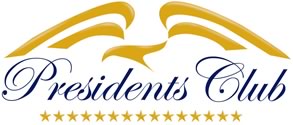 Welcome to our Presidents Club
The Presidents Club is our way to reward Liberty National Bank's valued customers by providing specialized private banking services.  The Presidents Club creates customized solutions for our affluent and high net worth individuals and families.  Our Private Bankers seek to understand your unique circumstances.  From there, we develop relationships that access all of Liberty National Bank's many and varied products and services, including those offered by our Wealth Management Division, to assist you with your day-to-day depository, financing and other banking needs.
As a Private Banking customer, you will typically work with one Private Banker as your primary point-of-contact with Liberty National Bank.  He/She will be there for you anytime you desire assistance with any of our banking products or services.
Private Banking Solutions include:
Deposit Products with Additional Personalized Services

Customized Financing Solutions

Real Estate and Mortgage Financing

On-line and Telephone Banking with Bill Pay

Wealth Management products and services

Deposit Products with Additional Personalized Services
Our banking products are personalized and designed to meet your individual needs.  The Presidents Club also provides additional services to help you manage life's challenges.
Interest Bearing Checking Account

Free Checks

Free Notary Service

Free Safe Deposit Box

Free Identity Theft Protection

Free ATM & Debit Cards

Customized Financing Solutions
Our customized financing solutions are developed and structured with each client's tax, liquidity and cash-flow situations in-mind.
No Annual Maintenance Fee on Presidents Club Line of Credit

Lines of Credit Secured by Assets Managed in LNB Wealth Management

Home Equity Lines of Credit ("HELOC")

Unique Financing for Special Situations

Real Estate and Mortgage Financing
No matter the purpose, our Mortgage Specialists will assist you in determining the best financing or refinancing options.
You will notice the Liberty National Bank difference the moment you meet with our mortgage bankers.  We offer all of the products available in today's market with the personalized service and commitment only found at a locally-owned community bank.
Electronic Banking and Services
Don't let electronic banking intimidate or frustrate you.  Our Private Bankers will meet with you in-person and assist you with any questions that may arise.  Our local support can make the difference and we are committed to always be accessible to assist you.
Wealth Management Products and Services
Your Private Banker can introduce you to one of our trust and investment officers should you desire those specialized products and services.